Bollywood actress Parineeti Chopra and politician Raghav Chadha are reportedly getting engaged in a private ceremony, surrounded by their families and close friends. While neither of them has confirmed the news yet, the social media buzz and paparazzi frenzy suggest that something big is happening.
As fans and followers of the two celebrities eagerly await official confirmation, let's imagine what a Parineeti-Raghav engagement could look like, and what it would mean for them and their admirers.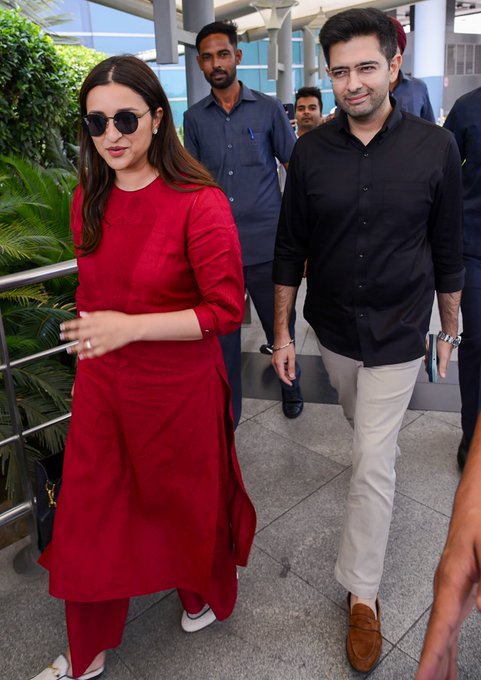 First of all, let's consider the couple themselves. Parineeti Chopra, known for her spunky performances in movies like "Ishaqzaade", "Hasee Toh Phasee" and "The Girl on the Train", has often been guarded about her personal life. However, in recent years, she has opened up about her relationship with Raghav Chadha, a member of the Aam Aadmi Party and a prominent face in Delhi's political scene. The two have been spotted together at various events and functions, and their social media posts have hinted at a deep bond between them. While some might be surprised by the pairing of a Bollywood actress and a politician, others see it as a refreshing example of cross-cultural and cross-professional love.
The highly anticipated wedding of Parineeti Chopra and Raghav Chadha is fast approaching, with the couple scheduled to get engaged on May 13 in the vibrant city of New Delhi.
The excitement surrounding their upcoming union was evident as Parineeti's Mumbai residence was adorned with radiant lights, creating a festive ambiance.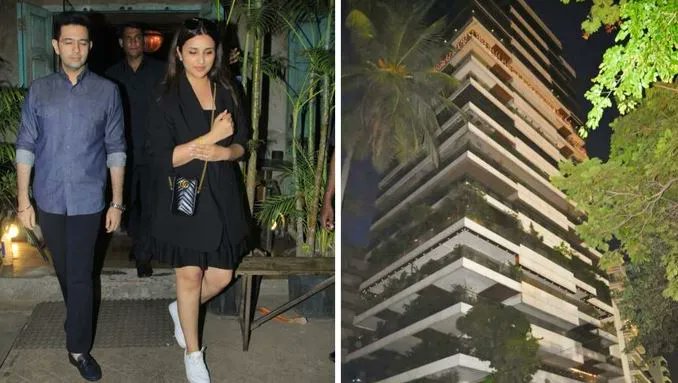 Adding to the joyous occasion, the couple had a traditional roka ceremony where their immediate family members were present to bless and celebrate their commitment.
Intriguingly, the spotlight now turns to Raghav's choice of designer for his engagement attire, which is poised to be revealed soon, further fueling curiosity and anticipation among their well-wishers and fans alike.
About Author